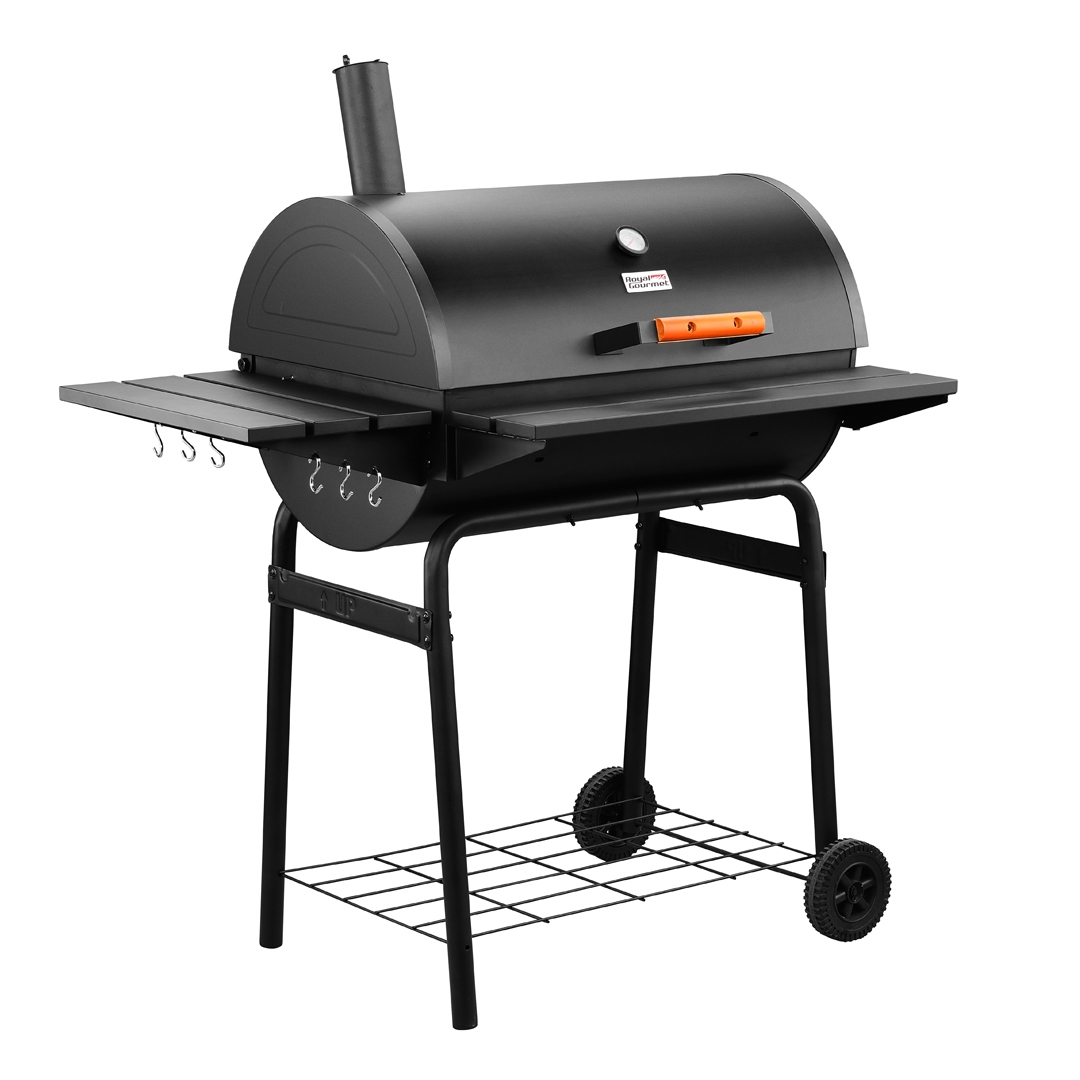 Charcoal BBQ grill CC117(BL)
Model No.: CC117(BL)
Sorry, the product is off the shelf and cannot be purchased for the time being.
You can:
1.The product may be off the shelf. You can contact your sales manager to find the product.
2.You can see if there are any products you like on the right or go to Showroom Page.
Warming Rack Area (mm)
Cooking Area (mm)
Power (kw)
Product Size (mm)
Packaging Size (mm)
N.W/G.W (kgs)
PCS / Loading Qty
20GP
40GP
40HQ
675*245
740*510
1100*750*1350
780*560*310
32/36
200
420
480
Body Area (mm)

700*750*480

Model No.

CC117(BL)

CE Certificate No.

N/A

Main Burner Power

N/A

Side Burner Power

0

Charcoal pan:

Steel,oil coated,material thickness 0.7mm,Chrome plated steel up-down adjustment

lid:

Steel,black powder coating,material thickness 0.6mm

thermometer:

S/S

handle:

Steel,black powder coating

warming rack:

chrome plated steel wire

cooking grates:

6mm steel wiring with enamel coating

case:

Steel,black powder coating,material thickness 0.8mm

main burner:

W/O

fry tray:

W/O

control panel:

W/O

side shelf:

Steel,black powder coating,material thickness 0.6mm

knob:

W/O

side burner:

W/O

cabinet door/front wall:

W/O

cabinet side board:

W/O

cabinet back board:

W/O

bottom board:

Steel,black powder coating

leg:

Steel,black powder coating

regulator and hose:

W/O
Other Products